Fall has arrivedand school is back in session, but that doesn't mean you can't still find new exciting reads from Entangled Publishing! Today we are excited to announce the release of Rebekah L. Purdy's, The Winter People, which readers are already raving about!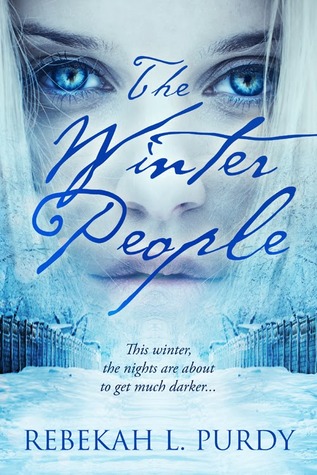 SalomeMontgomery fears winter—the cold, the snow, the ice, but most of all, the frozen pond she fell through as a child. Haunted by the voices and images of the strange beings that pulled her to safety, she hasn't forgotten their warning to "stay away." For eleven years, she has avoided the winter woods, the pond, and the darkness that lurks nearby. But when failing health takes her grandparents to Arizona, she is left in charge of maintaining their estate. This includes the "special gifts" that must be left at the back of the property.

Salome discovers she's a key player in a world she's tried for years to avoid. At the center of this world is the strange and beautiful Nevin, who she finds trespassing on her family's property. Cursed with dark secrets and knowledge of the creatures in the woods, he takes Salome's life in a new direction. A direction where she'll have to decide between her longtime crush, Colton, who could cure her fear of winter. Or Nevin, who, along with an appointed bodyguard, Gareth, protects her from the darkness that swirls in the snowy backdrop.
An evil that, given the chance, will kill her.
Find The Winter People Online:
Amazon: http://www.amazon.com/Winter-People-Entangled-Teen-ebook/dp/B00H0V1UEC?tag=entangpublis-20&link_code=ur2&creative=9325&camp=211189
B&N: http://www.barnesandnoble.com/w/the-winter-people-rebekah-l-purdy/1117058087
Goodreads: https://www.goodreads.com/book/show/16068787-the-winter-people
About Rebekah L. Purdy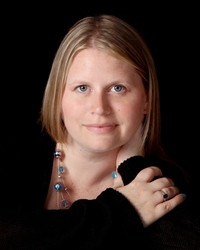 I was born and raised in Michigan (just look for the mitten-shaped state on the map). I've lived here most of my life other than the few years I spent in the U.S. Army.  At which time I got a chance to experience MO, KS, SC, and CA.
I work full time for the court system and in my free time I write YA stories. Pretty much any genre within the YA realm is game for me, but my favorites are fantasy, urban fantasy, paranormal romance, thrillers, light sci-fi, and some time travel.
I also have a big family–I like to consider us the modern day Brady Bunch. When my hubby and I met and got married, he had 3 children from a previous marriage, I had 2 and we have 1 together. It's a lot of fun though. 
And I can't forget my other family members–yep, we've got some pets: 4 dogs, 3 cats,  and 1 turtle. Everyone in the family has one…I won't bore you all with their names (unless you really want to know). Okay, you talked me into it! Jack, Pearl, Grr…(yes that's my dog's name), Callie, Shadow, Mooshoo, Grouchy, and Sorbert. Other than writing some of my other hobbies include: reading (mostly YA of course), singing, swimming, football, soccer, running, camping, sledding, church, hanging with my kids, and traveling.
I belong to a fabulous writing group called YA Fiction Fantatics (YAFF) and you guessed it we all write YA!
Find Rebekah L. Purdy
Online:
Website: http://rebekahlpurdy.wordpress.com/
Twitter: https://twitter.com/RebekahLPurdy
Facebook: https://www.facebook.com/rebekahlpurdyauthor
Goodreads: http://www.goodreads.com/author/show/4615084.Rebekah_L_Purdy
 My Review
This was a very wintery book lol. And yes I am talking winter Fae, I'll give that up, but with that in mind, don't let that fool you into thinking you won't be surprised with this one. I sure was! A girl who can see an hear things others can't, who is completely terrified of all things winter. Magic that her family knows about but won't tell her. It a fantastic whirl wind ride that will have you terrified of snow and praying for summer- unless you live in south Louisiana like I do, then you'll beg for snow all year long 🙂
Salome is a girl who almost died in the winter at 8 years old. Something tried to kill her and then something else save her. No one believes her and her own mother thinks she's crazy so keeps her on medication. But this year she's turning 18 and things are about to get real bad for her. But not everything. She meets Nevin and Gareth who are beautiful and become her friends, she finally lands her forever crush, Colton, but he isn't who he seems, though no one is.  And she has a really good human friend who goes out of her way to help Salome cope with the winter. Salome struggles for the whole book to figure out the mysteries surrounding the magical things and then she starts getting death threats by an unseen lady. This one will leave you guessing until the very end.
Normally I would tell you about all the awesome HAWT guys and side characters but the mystery of figuring out the good and the bad is too good, so I won't lol but I will say that the magical world building is fantastic. I felt the cold all the way to my toes, and believe me, it's scorching hot right now where I live! But I will say I liked her grandma and I really wanted to slap her mother, several times. Ugh!
Be ready to hold in to your seat. The mystery, suspense and CREEPTASTIC factor will keep you stuck in this book til the end. The writing was excellent and I just had to know the end. And the end is so very very well done. I loved it and I say 5 SNOWY PAWS!!
Thanks to my lovely ladies over at Entangled Publishing for this review copy! I LOVED it!! Happy reading and later gators!